Atlanta Braves superstar Ronald Acuña Jr. continues to make history. 
In the 10th inning of Wednesday night's game against the Chicago Cubs, Acuña stole his 70th base of the season. Last week, the Braves outfielder hit his 40th home run of the season during a game against the Washington Nationals. 
Acuña became the first player in MLB history to enter the 40-70 club. 
Moments after he stole the base, Acuña grabbed the base pad from the dirt as Braves fans gave him a standing ovation. The Braves also played a short video montage on the outfield big screen. 
CLICK HERE FOR MORE SPORTS COVERAGE ON FOXNEWS.COM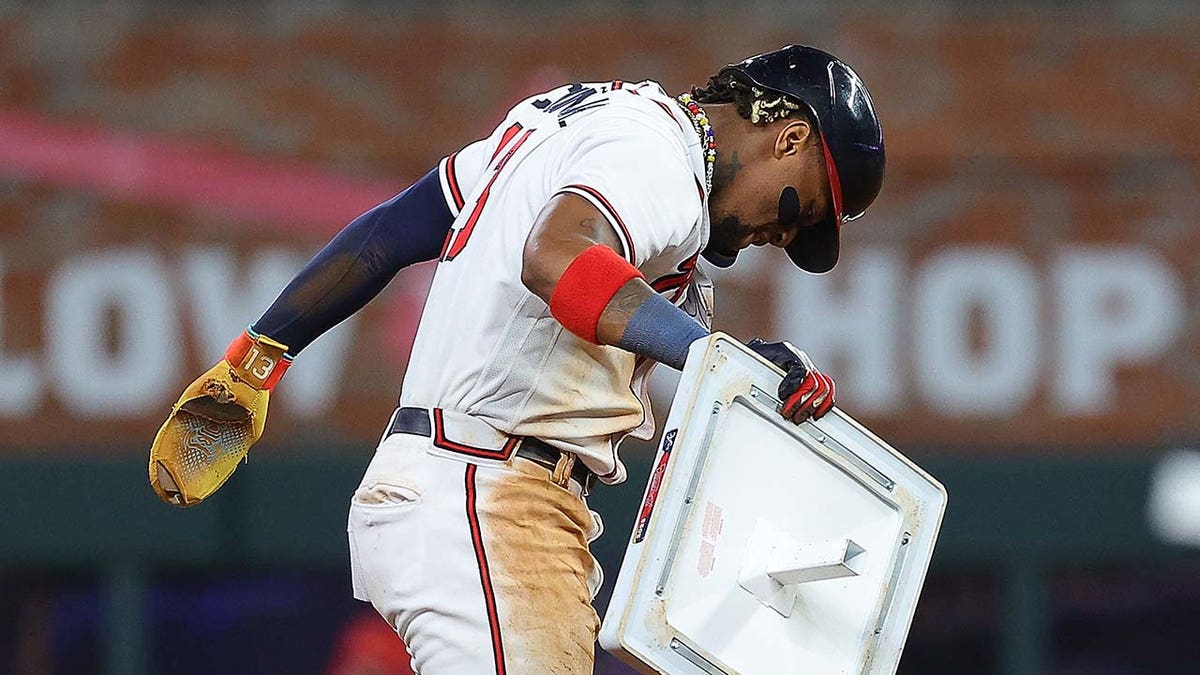 The Chicago Cubs' broadcasters took exception to the extended pause in the game. Announcers Jon "Boog" Sciambi and Jim Deshaies said the decision to stop the game and recognize Acuña's accomplishment was "absurd."
BRAVES' SPENCER STRIDER OFFERS SCORCHING HOT TAKE: 'GET RID OF THE FANS'
"We're really stopping the game to do a highlight montage?" Sciambi said during the Marquee Sports Network broadcast.
Deshaies then questioned the need to remove the base during the game.
"Can we get the base after the game? This is pretty absurd. I mean, it's a hell of an accomplishment, but …," Deshaies said. 
Sciambi reiterated his frustrations with the video montage. 
"Totally, but you can't stop the game to run a highlight montage," Sciambi said.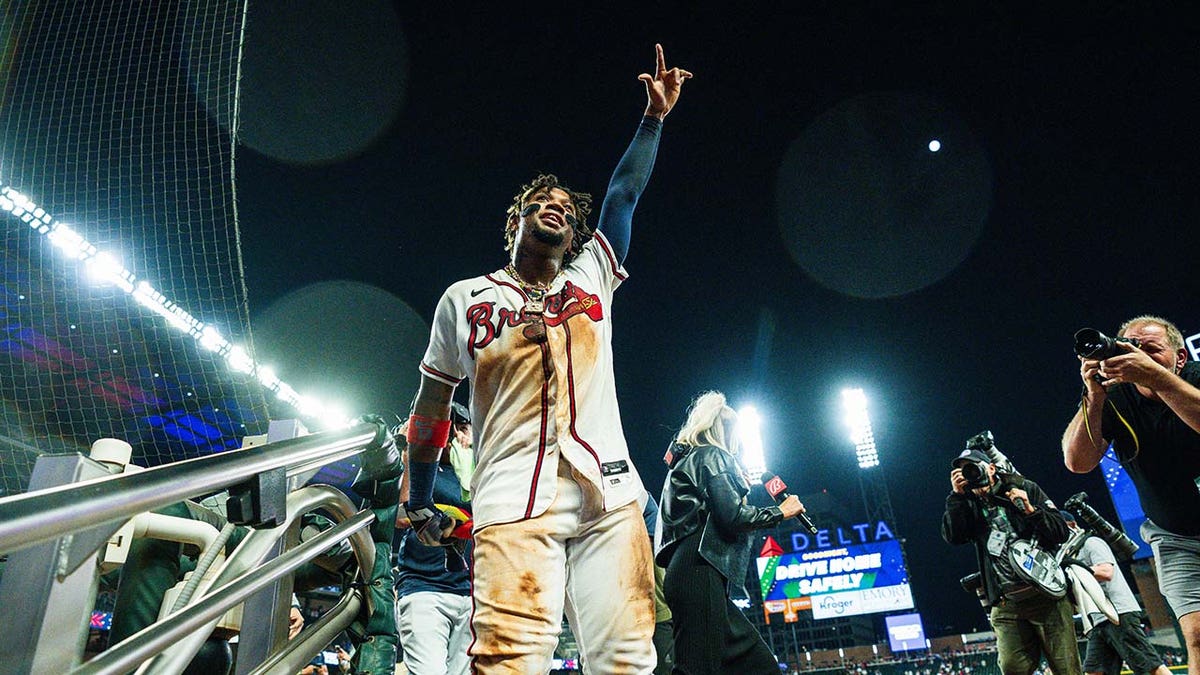 The Cubs are fighting for their postseason lives after missing the playoffs the last two seasons.
Shortly after Acuña made it safely to second base, All-Star second baseman Ozzie Albies hit a walk-off single to give the Braves a second straight one-run win over the Cubs. The loss dropped Chicago to 82-76, and the team is tied with the Marlins for third place in the NL wild-card standings.
"It's really an incredible moment," Acuña told reporters after the game through an interpreter.
Acuña has hit 41 home runs this year. Alex Rodriguez had been the only player with 40 home runs to steal more than 46 bases in the same season. In 1998, Rodriguez had 42 home runs, 124 RBIs and 46 steals.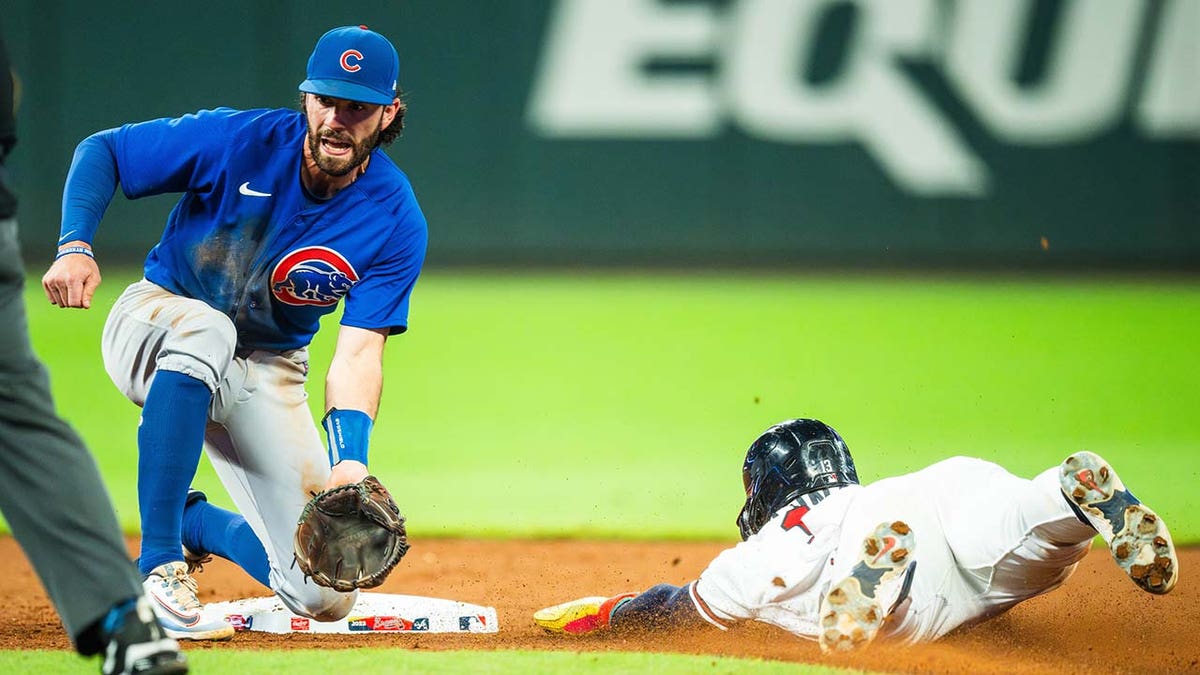 MLB added bigger bases this season to bring more base-running excitement to the game. 
CLICK HERE TO GET THE FOX NEWS APP
Acuña and Los Angeles Dodgers star Mookie Betts are widely considered the front-runners for NL MVP.