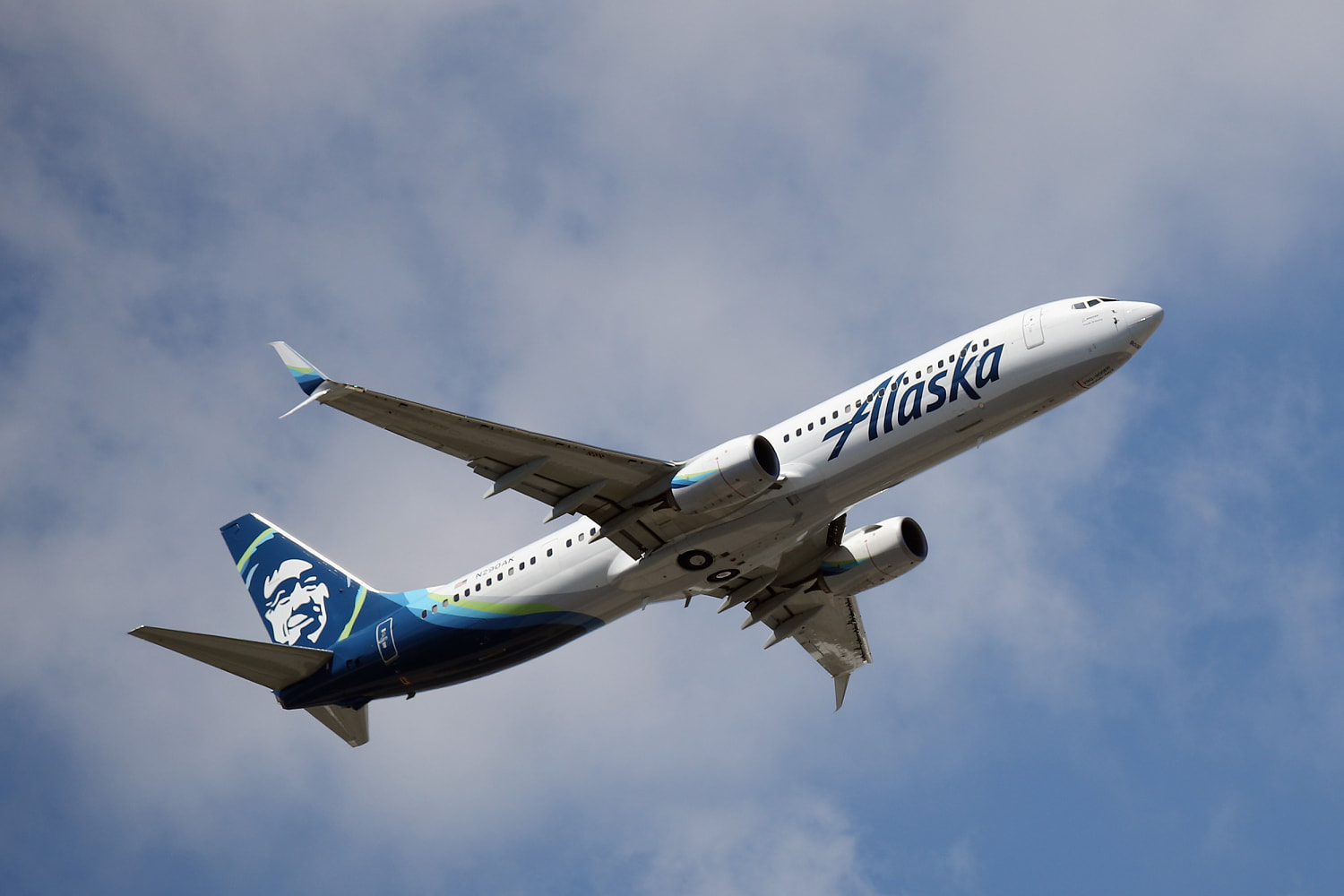 Passengers who were on last week's flight in which an off-duty pilot allegedly activated the plane's emergency engine shutdown system say they are suing the airline for breaching passenger safety.
In a class action suit filed in King County Superior Court in Washington state on Thursday, three passengers said they have suffered emotional distress including "nausea on later flights, insomnia, anxiety, and flashbacks of the incident."
Matthew Dolan, Theresa Stelter and Paul Stephen were on Alaska Airlines Flight 2059 from Everett, Washington, to San Francisco on Oct. 22. The flight was operated by Alaska Airlines' affiliate Horizon Air, which is also named as a defendant.
According to the complaint and a previous complaint filed in Oregon, Joseph Emerson, an off-duty Alaska Airlines pilot, was allowed to travel in the cockpit's jump seat, a seat not normally allocated to paying passengers and sometimes reserved for pilots.
The complaint and court documents allege that during the flight Emerson ripped off his earphones, told the cockpit he was "not OK," then "tried to crash the aircraft by activating the fire suppression system to shut down the fuel to the engines," leaving the plane seconds from becoming a glider.
The pilots and Emerson "then wrestled for seconds over control of the aircraft," the complaint said, before Emerson stopped and left the flight deck. The crew was able to restore the flow of fuel and the flight was diverted to Portland, Oregon.
However, Emerson then tried to open an emergency exit door at the rear of the plane, only to be stopped by a flight attendant. A flight attendant reportedly told authorities she overheard Emerson say, "I messed everything up" and "tried to kill everybody," court documents show.
Emerson was charged with 83 counts of attempted murder. He pleaded not guilty at a court hearing in October, and his attorney told NBC News his client "would never intentionally hurt another person."
A court document from October said that Emerson admitted he hadn't slept for 40 hours, he'd been suffering from depression, and had taken magic mushrooms two days before the flight.
The three plaintiffs said they want a "forthright public explanation" on pre-flight security screenings from the airlines involved, which they say could prevent any future sabotage.
"The airlines need a wake-up call. We understand that most pilots are heroes every day for safely operating our airliners. But they are not immune from sleeplessness, drinking, drugs, or a mental health crisis," said Daniel Laurence, an aviation lawyer at The Stritmatter Firm, which represents the plaintiffs, in a statement.
Laurence said that had proper checks been carried out, Emerson would not have been allowed aboard.
"Our clients suffered needlessly as a result. Only luck prevented it from becoming a mass disaster," he continued.
Alaska Airlines had not responded to NBC News' request for comment at the time of publication.