Colorado Buffaloes star Travis Hunter and Colorado State safety Henry Blackburn appeared to bury any animosity between them on Wednesday night.
Rams defensive lineman James Mitchell posted on his Instagram Stories showing Hunter and Blackburn shaking hands and meeting.
CLICK HERE FOR MORE SPORTS COVERAGE ON FOXBUSINESS.COM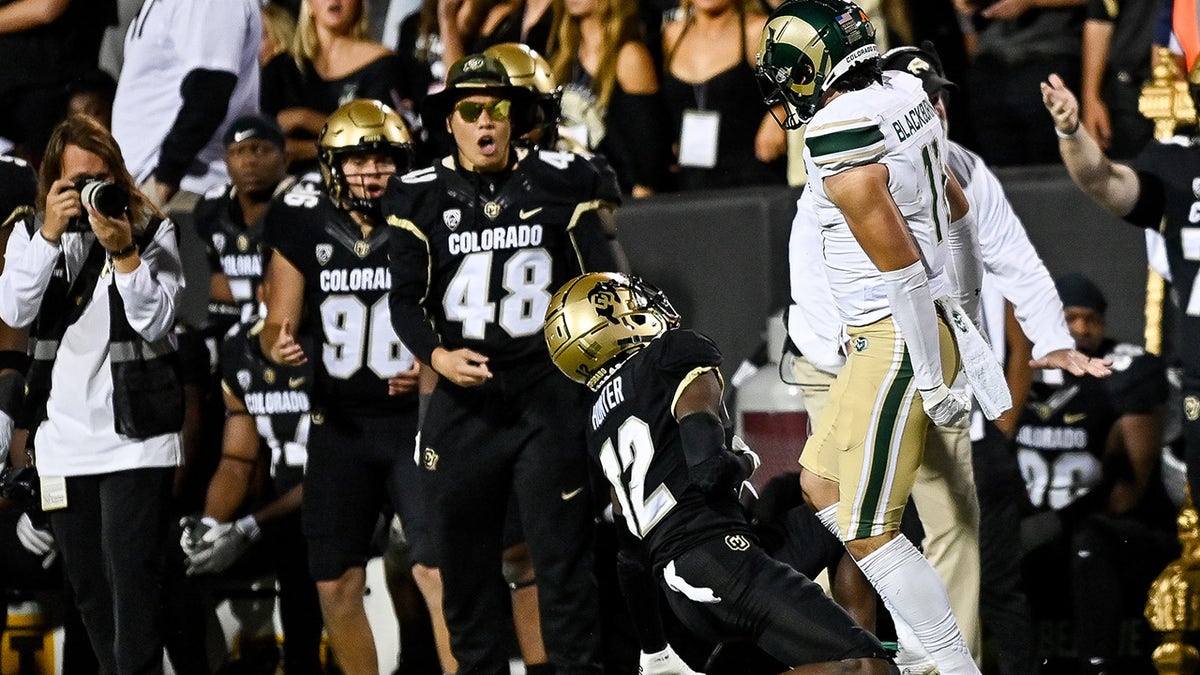 "God has a bigger plan," Blackburn wrote on his Instagram Stories.
Blackburn and Hunter were caught up in controversy during their game this month. Blackburn nailed Hunter with a late hit after a pass meant for the two-way star flew over his head. He was later hospitalized – reportedly for a lacerated spleen.
"It's football at the end of the day. Stuff like that is going to happen," Hunter said in a Bleacher Report interview on the Monday after the game. "Just gotta get up and fight again. Good thing the doctors stopped me because if there was no doctors there I'd still be out there playing.
DEION SANDERS PRAISES HISTORY-MAKING FEMALE COLLEGE FOOTBALL PLAYER, CONCERNED FOR HER SAFETY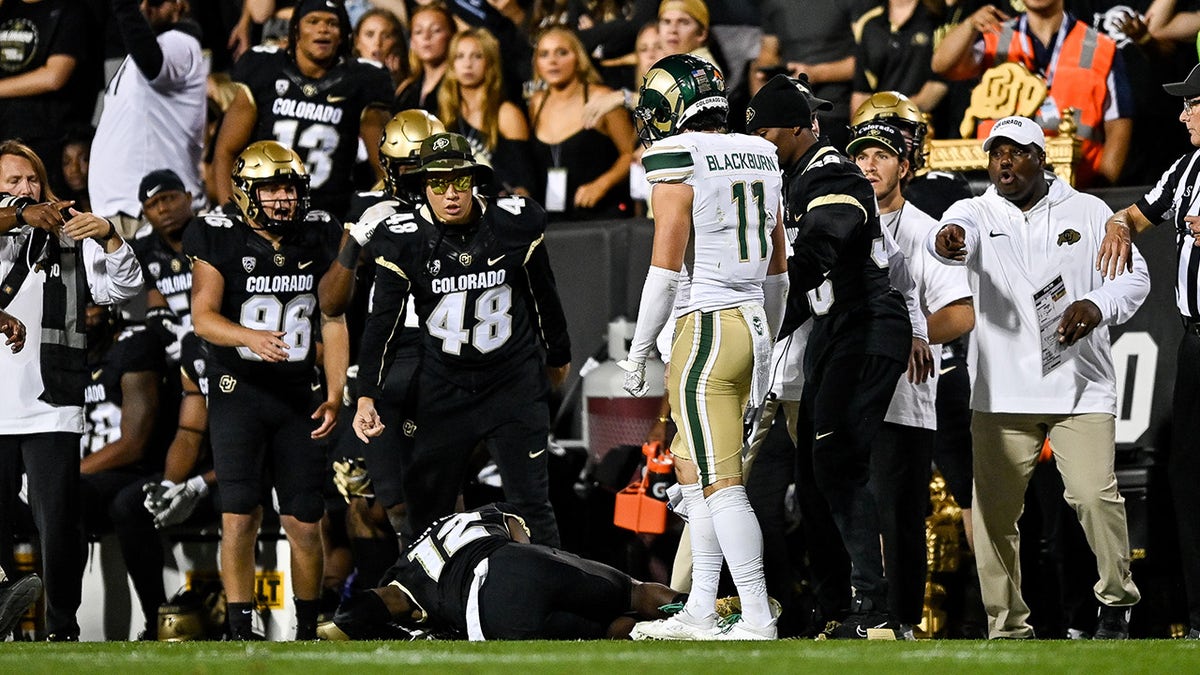 "But we're going to do what we've got do to take care of him," Sanders said. "So, I know Travis like a book, he probably is going to want to be out for two weeks, but we've got to make sure his health is more important than this game."
Blackburn reportedly received death threats over the hit.
Colorado coach Deion Sanders condemned the vitriol.
"Henry Blackburn is a good player who played a phenomenal game," Sanders said. "He made a tremendous hit on Travis on the sideline. You can call it dirty, you can call it 'he was just playing the game of football.' 
CLICK HERE TO GET THE FOX NEWS APP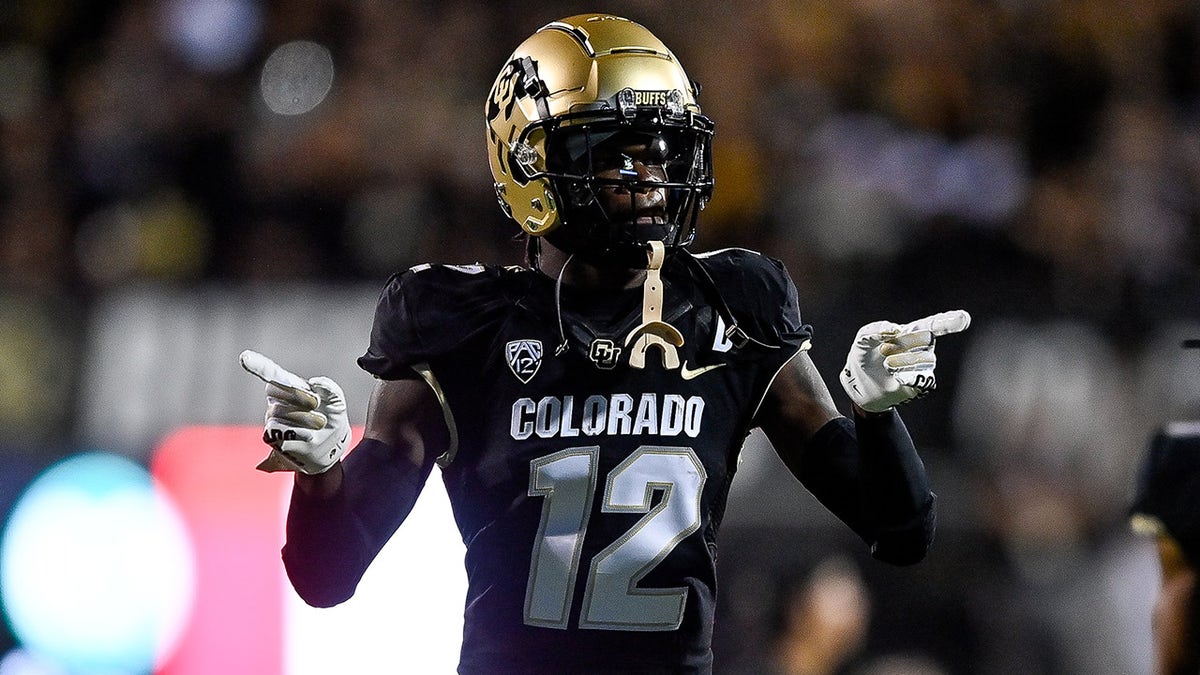 "But whatever it was, it does not constitute that he should be receiving death threats. This is still a young man trying to make it in life. A guy that is trying to live his dream and hopefully graduate with honors or a degree, committed to excellence and go to the NFL. He does not deserve a death threat over a game."
Fox News' Joe Morgan contributed to this report.